Maintenance of a Jacuzzi ®
Keeping our Jacuzzi ® product in good condition is essential, from the most basic to the most advanced, it is important to take care of every detail. The maintenance of a Jacuzzi ® is a job that can be tedious, so we always recommend the help of a professional technician who guides us and facilitates any work.
Maintaining a Jacuzzi ®
Two of the most important things to keep our spa in good condition are:
Water treatment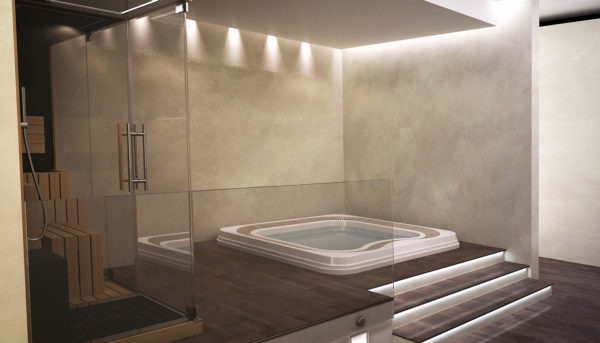 In an earlier article, we discussed this topic in depth, but as a summary we highlight:
PH level
Water alkalinity
Chlorine or bromine level.
We must be very careful and do not add any chemical substance in our spa when we have people using it, as it can damage the skin or cause some other major injury.
Spa cleaning and maintenance
In addition to everything you need to chemically treat the water in our spa, you must keep the Jacuzzi ® clean, eliminate waste that may fall or when used can be generated. To do this, we can use a filtering system that facilitates this task.
A filtering system, it is important that it is well installed in our spa, since it depends to a large extent on the hygiene of our Jacuzzi ®, therefore, we always recommend consulting with a specialist in these systems to guide us on what is best for U.S
In order for our spa to have a long and quality shelf life, it is advisable not to fail in the treatment of water or in the filtering system, that is why the quality of the spare parts we use is adequate for our product.
We always recommend having a professional in the field that can help and guide us, so that our Spa is durable over time and its functionality is not specifically seen.
If you need to ask any questions or the guidance of an official Jacuzzi ® technician, do not hesitate to contact Spa Canarias.